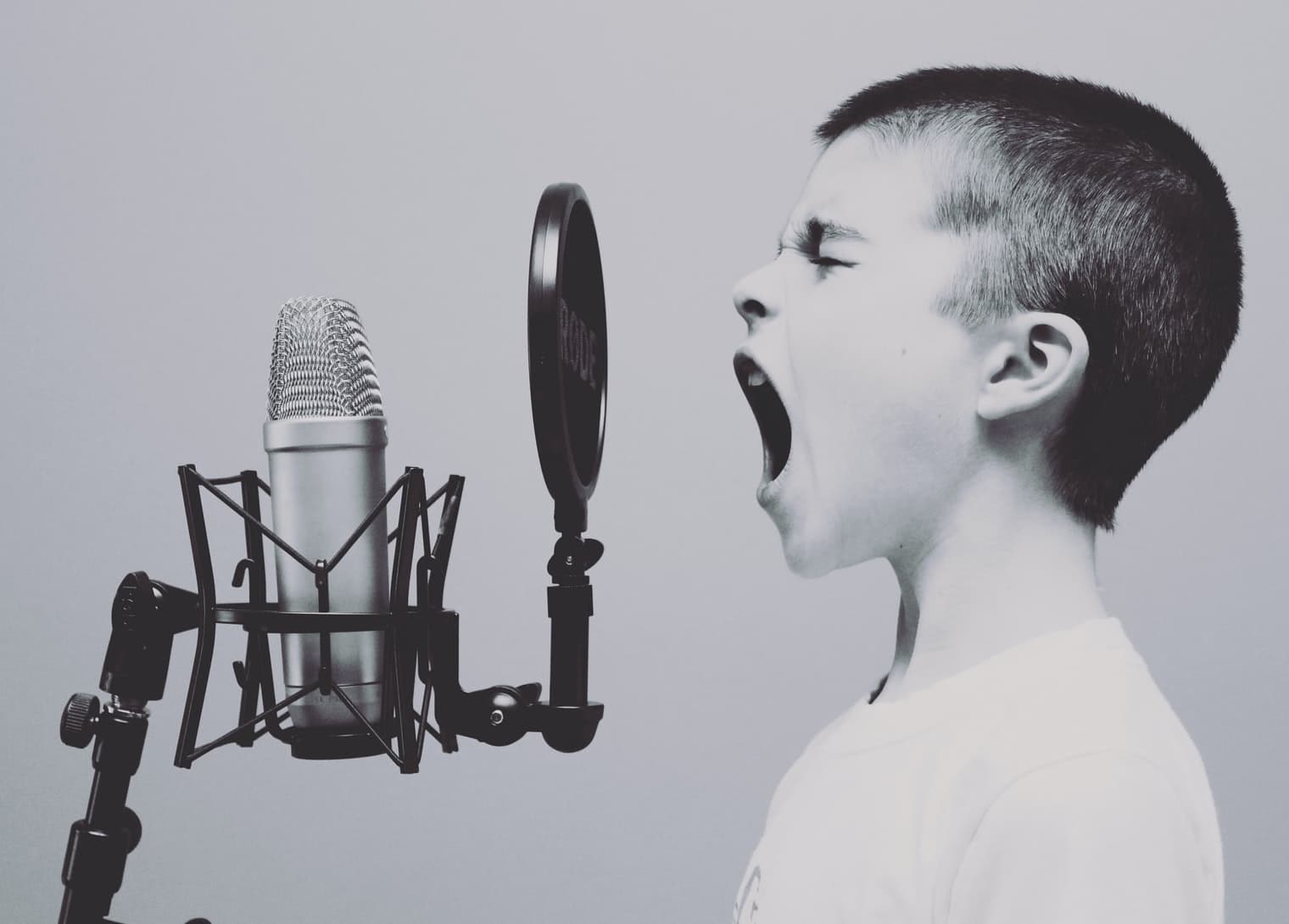 YOU NEED OUR PRODUCTS IN YOUR LIFE. THEY WILL CHANGE YOUR LIFE.
PLEASE. BUY. FROM. US!
How would you describe the sentence above in terms of tone?
If words like loud, crass, and desperate popped into your head, you would be 100% correct. 
Whenever your business communicates with customers online, a certain tone of voice is being relayed in their minds. The problem that many businesses face is finding the right voice that'll connect best with their customers. 
Many times, this problem arises because businesses do not even know what a brand voice is (that's why we are here to help!) 
WHAT IS A BRAND VOICE?
To put it simply, a brand tone of voice is the way your brand communicates to its customers consistently. This tone is expressed through the words, punctuation, and writing style of your business.
WHAT'S THE POINT?
You might be wondering, what's the point of having a brand voice? Does it really make a difference in terms of sales, customer relationships, and brand status? 
Well the short answer is…YES!
Think about some of the most prominent brands that exist today.
When you read their ads and social media, what type of voice are they communicating to you?
EXAMPLE: DOVE
Look at the following advertisement from Dove and think of words that would describe the brand's tone of voice:
Dove describes its brand voice as "Empowering and Uplifting." 
You can clearly see how the ad follows these two themes through two methods: 
While many beauty brands only focus on celebrating a young demographic, Dove celebrates an older generation and the beauty they showcase, empowering them to feel beautiful and confident. 
The ad asks customers to share online who has influenced their beauty routine, uplifting women to celebrate the other women in their lives who have passed on beauty traditions and knowledge.
Through creating many ads over the years that follow this tone of voice, Dove has created a bond with its customers that has greatly benefited the company. But what are these amazing benefits I am speaking of?
THE 3 MAIN BENEFITS OF HAVING A GOOD BRAND VOICE
1. Brand Loyalty & Trust
When people strongly connect to the way your brand communicates online, a relationship begins to build in their minds.
When it comes to purchasing a product or service, they are much more likely to be your customer and be loyal to your brand if they feel this emotional connection.
In fact, one study showed that 64% of customers said that a strong brand voice builds trust with them, as they have shared values that bond them. 
2. Increased Revenue
It's true! Your business can increase its revenue if it has a strong tone of voice that connects with your customers well. 
Some surveys show that a company's average revenue increases by 23% when it has a consistent voice online! 
This makes a lot of sense, as it connects back to the first benefit of Brand Loyalty and Trust. Customers will more likely buy from your business if they feel like your tone of voice connects well with them. 
3. Memorable Image
If your brand consistently uses the same tone of voice, customers will always remember your brand when they think of certain things.
As an example, what company comes to mind when I say the following words? 
Red; Happy; Youthful
If you said Coca-Cola, you are correct! Through the company's use of language and branding, these three words are etched in the minds of consumers and will always connect to Coca-Cola. 
CONCLUSION
Creating and developing a strong tone of voice for your brand should not be an afterthought. As you have learned from this post, it can make a huge difference in the long-term in terms of your business's success. 
---
Need a helping hand with developing your company's online presence? We'd love to help.