As a Videographer for AdEasy, you're an organized creative who will collaborate with the other members of our team to plan, capture, and edit video content for client deliverables and internal projects. Currently, we'd love to have you work in-office  a couple days a week, but our desire is to grow this into a full-time salary position along with our business. 
Position:

Part-Time

Salary from:

$18/hour

Location:

Winnipeg, MB, Canada

Remote Work: We're Flexible
Job Description PDF: 

Download
What We're Looking For
Enthusiastic people with marketing/advertising industry experience, who are able to help us manage and grow our client portfolio. Our minimum requirements for this role are as follows:
Tech Wizard
Excellent computer literacy and a proficiency with camera equipment, lighting, and editing software such as PhotoShop and Final Cut Pro (or equivalent)
Organized
Ability to prioritize and manage multiple projects and an acute attention to detail.
Proven Track Record
We'd love to see a portfolio or links to your best work for other clients.
Digital Savvy
You follow the latest trends and have an aptitude and eagerness to learn new tactics, platforms, and processes that might make projects more marketable.
Dedication
You're driven to be exceptional at digital marketing.
Reliable
Willing to do what it takes to hit project deadlines.
An Open, Active Mind
Eagerness to learn new tactics, platforms, and processes.
Team Player
We work hard around here, but we also find time to actively decompress and have fun together.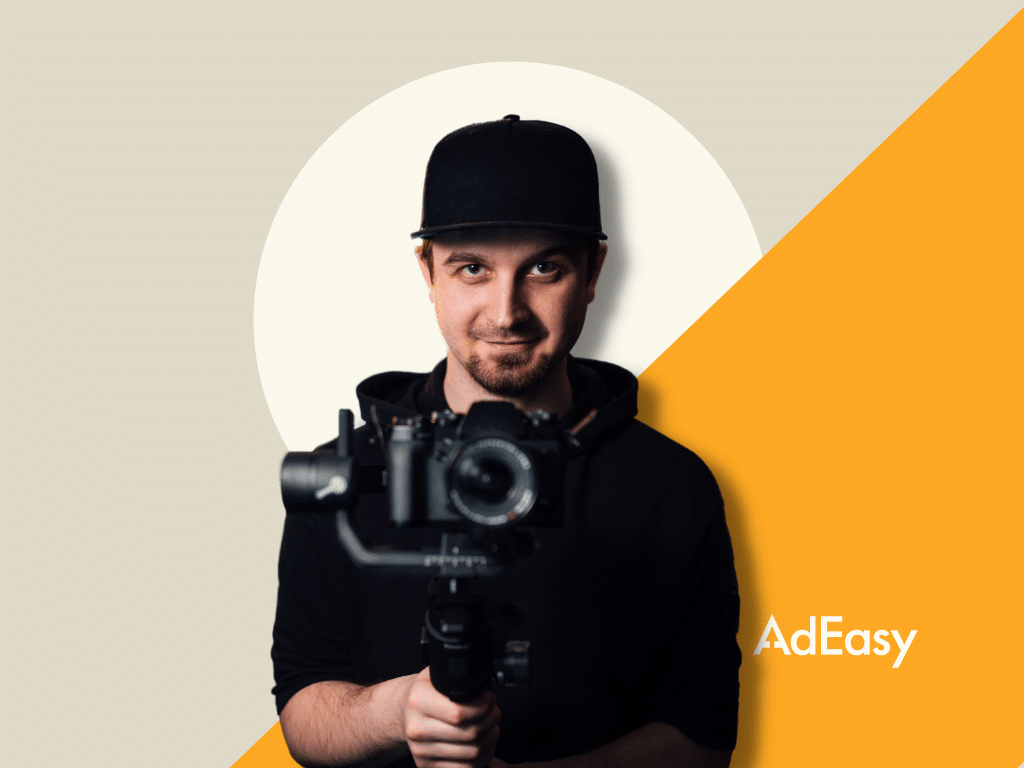 Creating content for client presentation purposes (e.g., video scripts and storyboards)

Audio editing

Ability to direct talent 

Documentary-style interviewing chops
Help shoot videos in our in-house studio and on location

Edit footage for AdEasy and our clients

Develop promotional videos for AdEasy's social media, and digital ads

Develop promotional videos for our client's digital ads
Unleash Your Creative Side
AdEasy is a digital marketing agency that prides itself on its collaborative, fun environment for employees. Our team gets sh!t done but we also have a blast with our Monday team morning breakfasts, Friday hangouts after work, and the many internal events that are planned throughout the year.
We Want You To Succeed
Employee development is also very important in the agency and the team regularly attends (now virtual) conferences, watches interesting educational courses, and learns new platforms and software all together. We want to build you up to be the best Account Manager you can be and to make you say, "Wow, I've learned so much since becoming a part of the AdEasy team. I feel super smart. Woo!"
We're Changing The Industry
We want to be the agency that stands by what we believe in, like transparency. It's why our prices are on our website, it's why we have honest conversations whether things are going well or not as expected. We want to make online advertising accessible for brands of all sizes.
Some of the companies that trust AdEasy: